COVID-19: Shepherding families through crisis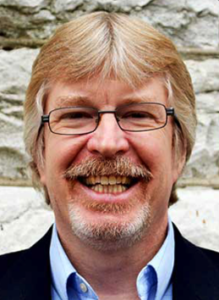 Dear Friends
We are thinking of our families and yours during this pandemic and pray you are well. Good Shepherd is taking great care to protect all the moms, babies, children, and families in our care, as well our visitors, volunteers, and staff.
We have implemented a robust coronavirus emergency plan that includes additional cleaning and sterilization, provision of safety supplies, and coaching of both staff and clients in the importance of hand washing, disinfection, and distancing whenever possible.  We are also restricting visits to the agency and halting our hosting and participation in group meetings.  All staff who can fulfill duties from home have been asked to do so, but many in a variety of essential roles cannot, because our work simply cannot stop. 
The mothers and babies in our Maternity Shelter still need 24-hour care, and the need for home visitation by our case workers for our Foster Care, Adoption, and Pregnancy & Parenting Support programs continues. Although we are working with consumers virtually whenever possible, some critical needs cannot be met in this way, and this is especially the case for clients struggling in deep poverty and without ready access to transportation and other needed resources.  These families need our help more than ever.
Collectively, we've taken a host of extra measures to protect clients, staff and visitors, but there is no doubt that the COVID-19 crisis is hitting our budget hard. We are deeply grateful for your heartwarming and much needed support this year and in the past. Know that your generosity makes possible the services we provide to our brothers and sisters in desperate need.  In this particularly difficult time, I invite you to consider this invitation to sacrifice even more deeply to ensure our work continues throughout this crisis.
The issues our clients face do not go away during pandemics, and they exist irrespective of the economy.  We need continuing financial support to ensure that our staff can continue shepherding families – every life, every day.  We also need diapers, wipes, gift cards for groceries, laundry detergent, soap, sanitizing supplies, and other hygiene items. Our work is an extension of Christ's own ministry to the poor; we cannot – and will not – cut corners for those we serve, for Jesus taught us, what we do for the least of these we do for Him.  Despite the fear and confusion of this time, it remains an opportunity both to celebrate and respect all lives. Please consider a financial gift today.
You can go to www.goodshepherdstl.org/donate to make a donation or send a donation to us at:
Good Shepherd Children & Family Services
1340 Partridge Avenue
St. Louis, MO  63130
Thank you and God bless you and your family.
Michael P. Meehan, Ph.D.