Easter 2020: Sacrifice, Resurrection, and Joy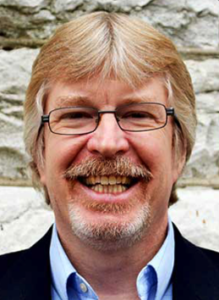 It's Easter Sunday!
Our celebrations certainly look different this year, but there are several themes of this holy time that remain intact: sacrifice, resurrection, and joy.
We are all being called upon to sacrifice, giving up hugs and handshakes, feasts of favorite family recipes, egg hunts, and traditions that go back generations. Frankly, I can think of no more appropriate time of year for us to make this difficult journey together than Easter. It reminds us of the value of willing sacrifice.
If there is anything we can count on with certainty, it is that there will be resurrection, and new life will spring forth when this difficult time is over. This time has inspired me to focus on the things that are truly important and let go of things that are not as I consider how we should rebuild. What does the future hold for the Church? How will Good Shepherd be shaped by this disruption? How will my life be different? Knowing that God is with us always – perhaps especially when we are feeling lost and worried – makes the resurrection seem even more assured.
And finally, there is joy. There is happiness as I consider the seemingly countless gifts I've been given, both personally and professionally. There is joy when we look forward to embracing those we love without fear once again and imagine how it will feel to visit our favorite restaurant or destinations. These times will be sweeter, because we will be coming into the light after a period of darkness. May our joy be overwhelming!
I wish you a very happy Easter and bright days ahead.
Yours in Christ,
Michael