Coming Together When We Feel Disconnected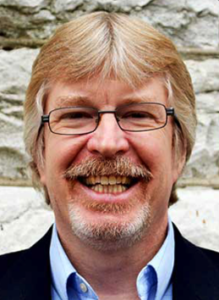 Dear Friends,
As we approach Easter, the holiest season of the Catholic faith calendar, I've been reflecting on what it means to come together at a time when many of us feel so far apart.
This disconnect was brought into sharp focus when Good Shepherd made the decision to have most of our staff leave our beloved building and do their jobs from home. Ours is emotional work: creating families, supporting new babies and mothers, providing a literal lifeline of service to people in need. It binds our team together in unique ways, and I confess that this separation has resulted in one of the hardest phases of my more than 30-year career.
Palm Sunday is also a difficult time for people to be detached from their parish and the joy of worshipping together.  Before now, it would have been unimaginable to celebrate the resurrection of Jesus Christ without being at Easter Mass. Frankly, it hurts my heart to think of it.
Whereas we all recognize the temporary necessity of staying home on Sundays, it's been comforting for me to remember that, at the end of the day, the brick and mortar of a parish is not the Church, and the chapel at Good Shepherd is not the Church.  WE are the Church—lay people, clergy, and consecrated religious—believers of all circumstances and walks of life.  All of us, united as children of God, are the Church.  So while we cannot come together physically, we can still pray together in the Spirit.
I humbly ask that you pray for our clients and employees to keep them safe and healthy in this trying time. I assure you we're praying for you and for our Church. This Sunday, as we hear or read the story of Christ's Passion and death, I invite you to take solace in the sacrifice made on our behalf—the sacrifice that set us free.  God has never failed, and He will not fail now.
Thank you and may God bless you and your family,
Michael P. Meehan, Ph.D.