What is temporary and what is permanent?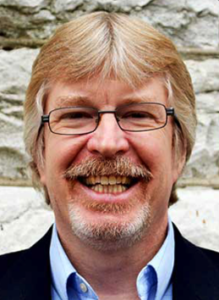 When I've visited Good Shepherd lately, it's been in the evening, long after business hours.  It's quiet when I'm there all alone, and I have time for contemplative thought as I walk through the hallways of the old mansion building and the Family Center. The absence of my incredible team who are still doing so much good in the world, the daily hustle and bustle, and the greetings and small talk are profoundly felt. For some, this could be a perfect recipe for despair.
Instead, these times have given me time to think about what is temporary and what is permanent.
There will be a time when this moment is part of our past; this experience is temporary. One day I'll again be able to hold one of our Maternity Program babies, to meet with my Good Shepherd team face-to-face, to celebrate the Eucharist and the Kiss of Peace during Mass again. I'm happy because I know how sweet it will be to reconnect without the barrier of a computer screen, a mask, or 6 feet of social distance.
I'm also happy because the things in our lives that are permanent have never left us. The bonds we feel with family, friends, coworkers, and the Church – they've sustained us over the past months. My faith that God's perfect plan is a part of everything – that's still completely intact. And Good Shepherd itself is still able to reassure our clients that we're not going anywhere. The way we deliver services may have to shift, but our presence and our commitment are absolutely permanent.
Here's to another week of celebrating the lasting gifts we've been given and looking forward with excitement to the day we see each other again. May our God bless you richly and always.