Addressing Concerns of Regret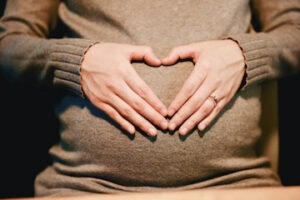 Can you relate to this statement?
"I was fearful that I would regret making an adoption plan so I didn't really consider it."
This concern for regret is real, and not uncommon when you make difficult life decisions. Making a plan to place your child for adoption is one of the biggest choices you may make in your life, and feelings of regret or doubt about your choice can happen. It's so valuable when hard emotions arise to remember the why behind your choice of adoption – remember this choice is brave, selfless and shows your deep love your baby. Birth moms report being thankful knowing their baby can live the life they desired for their child.
Making an adoption plan with some form of openness means you can continue to have a relationship with your child and see them being loved and cared for as they grow up.
At Good Shepherd, we will come alongside you as you consider your choices and will support you whatever decision you make.
Call or text our 24/7 pregnancy number to speak with our compassionate social workers: (314) 724-8417.