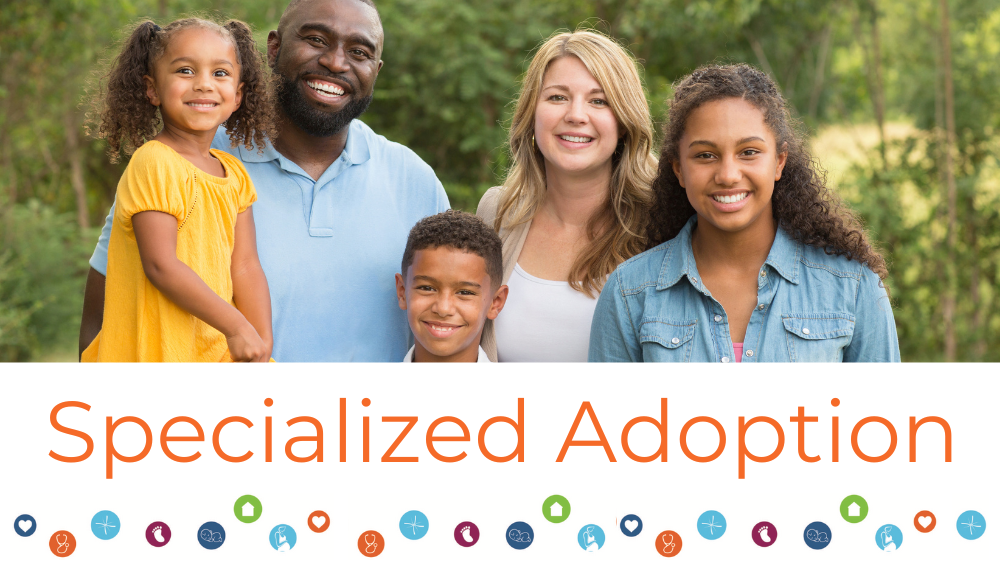 Connecting Children and Families Who Belong Together
The Specialized Adoption program seeks to find loving homes for children in foster care waiting for a permanent family through adoption
There are over 100,000 children waiting to be adopted in the U.S. Foster Care System. Good Shepherd believes there is a family for every child, a home with unconditional love that is the perfect fit for those who are waiting. Our team is here to walk alongside parents and children as they begin the life-changing journey to become a permanent family.
The program is fee-based and most adoption fees are reimbursed via the adoption tax credit or through state subsidy once an adoption is finalized.
Specialized Adoption Services
Our Services
We work with families who are committed to providing a permanent, safe, and stable home through:
Training to understand the foster care system and waiting children

Individualized consultation Adoption home study and licensing process

Search and match process

Pre- and post-placement support and supervision services

Reasonable fees assessed
Waiting Children
Each case is unique, but there are a few common attributes among the children we serve:
The most common reason children come into care is neglect

Average age is 8 years old

There can be sibling groups who need to be placed together

Children may have special medical, emotional or developmental needs

Click here to view photos and bios of a few of the Good Shepherd children waiting for adoption
Click here to view more children in MO waiting for adoption through Raisethefuture.org.
Who is Eligible?
Good Shepherd is seeking families that have an unconditional commitment to providing a permanent, safe, and loving home to a child in foster care, through adoption. Good Shepherd looks forward to partnering with your family and welcomes all inquiries.