Thank you, Rossman School!
By Emma Vonder Haar
Communications Coordinator
Last week, we were blessed by a group of generous elementary and middle school students at Rossman School in Creve Coeur. Barb Giljum, a Rossman parent, got involved with Good Shepherd in November, when she visited our agency on a tour with her family. Her father, Bob, had lived in our building when it was an orphanage in the 1940s. He brought his family to see where he had grown up, and during the visit, Barb asked how they could support children in foster care through a schoolwide service project.
The students at Rossman, who range from junior kindergarten to 6th graders, had a day of service to help agencies that serve children (Good Shepherd and Melissa's Hope Orphanage in Haiti) and Operation Gratitude, serving members of the military. Rossman School was started in University City in 1917. To honor the school's 100 year history, the students set out to make 100 "bedtime bags" for Good Shepherd foster care clients, as Good Shepherd's office and maternity shelter is in University City.
We visited the students early in the morning, before they had begun working on their service projects. During a morning assembly, we talked about foster care and how to help kids who are in foster care in St. Louis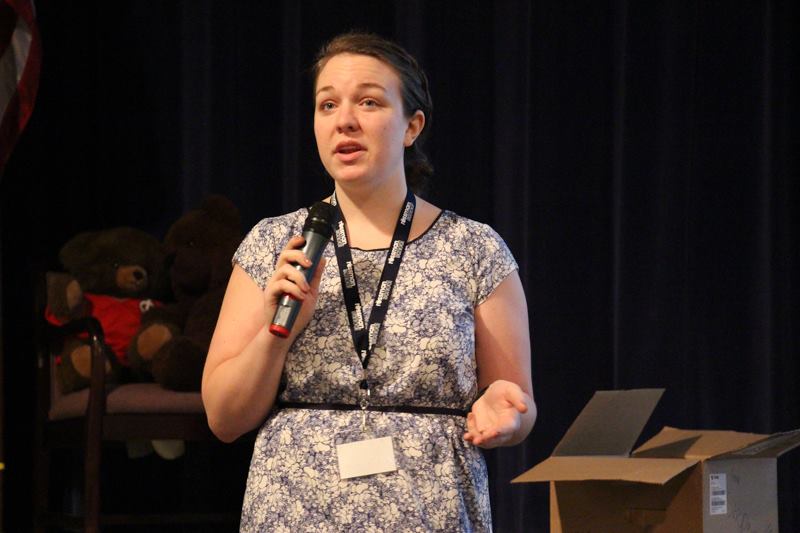 After the assembly and learning about foster care, the students got to work! Each bedtime bag included a stuffed animal, a book or game, and a handwritten note to kids. All of the contents of the bags were spread out before being assembled.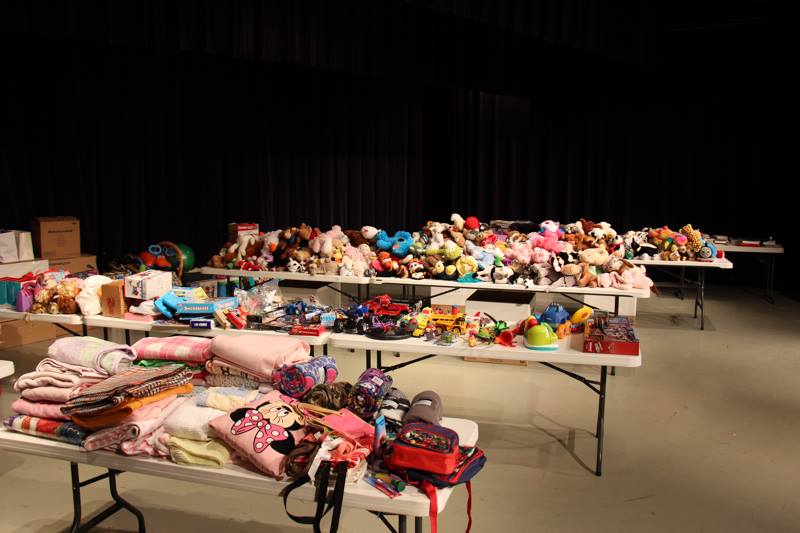 For weeks prior, the students at Rossman had collected items to benefit our kids in foster care, as well as items for our other programs, such as diapers, wipes, and paper towels. They got to work assembling the bags and carefully decorating the outside.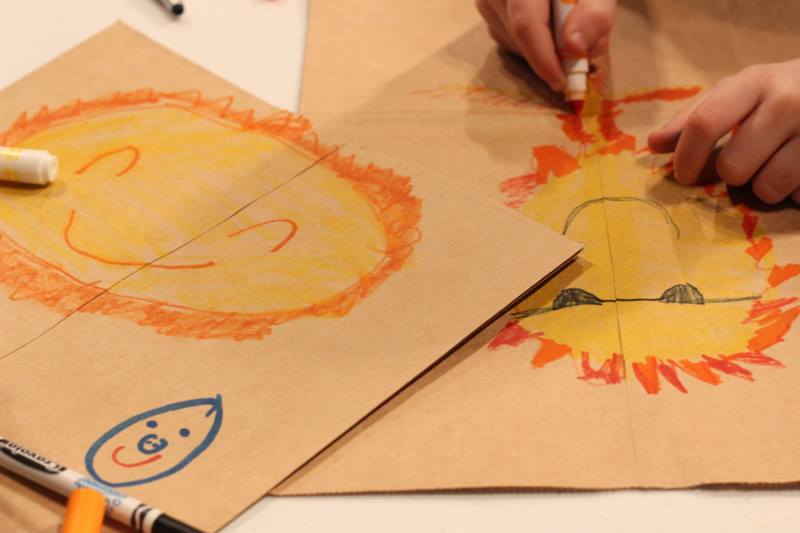 We came back at the end of the day to the assembly to collect the wonderful donations and thank the students. We were overwhelmed with their generosity! The students made double what their goal was, creating 200 bags for our kids in foster care!